Delivering is worthwile ... be part of it!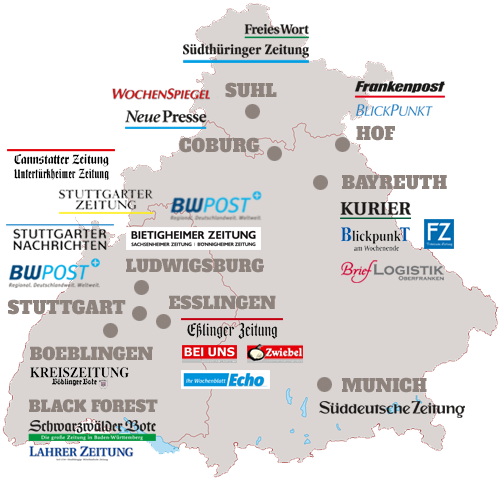 Right now we are looking for your support!
We have work for you every day.
Apply now, we will react immediately!
*After clicking on this picture you will be forwarded to jobsaround.tv. From this step on the privacy policy of jobsaround.tv will apply. You can have an insight in this policy here.
Please click on your location in the map or in the footer menu and you will learn more about the different job offers as a courier (m/f/d) for the local daily newspapers, weeklies and letter post.